Applications for Android

Know if your phone has been woken up
Description
LockLog registers lock screen events. You can know if your phone has been unlocked or woken up during your absence.
Features
Registers boot events
Registers wake up events
Registers unlock events
Screenshots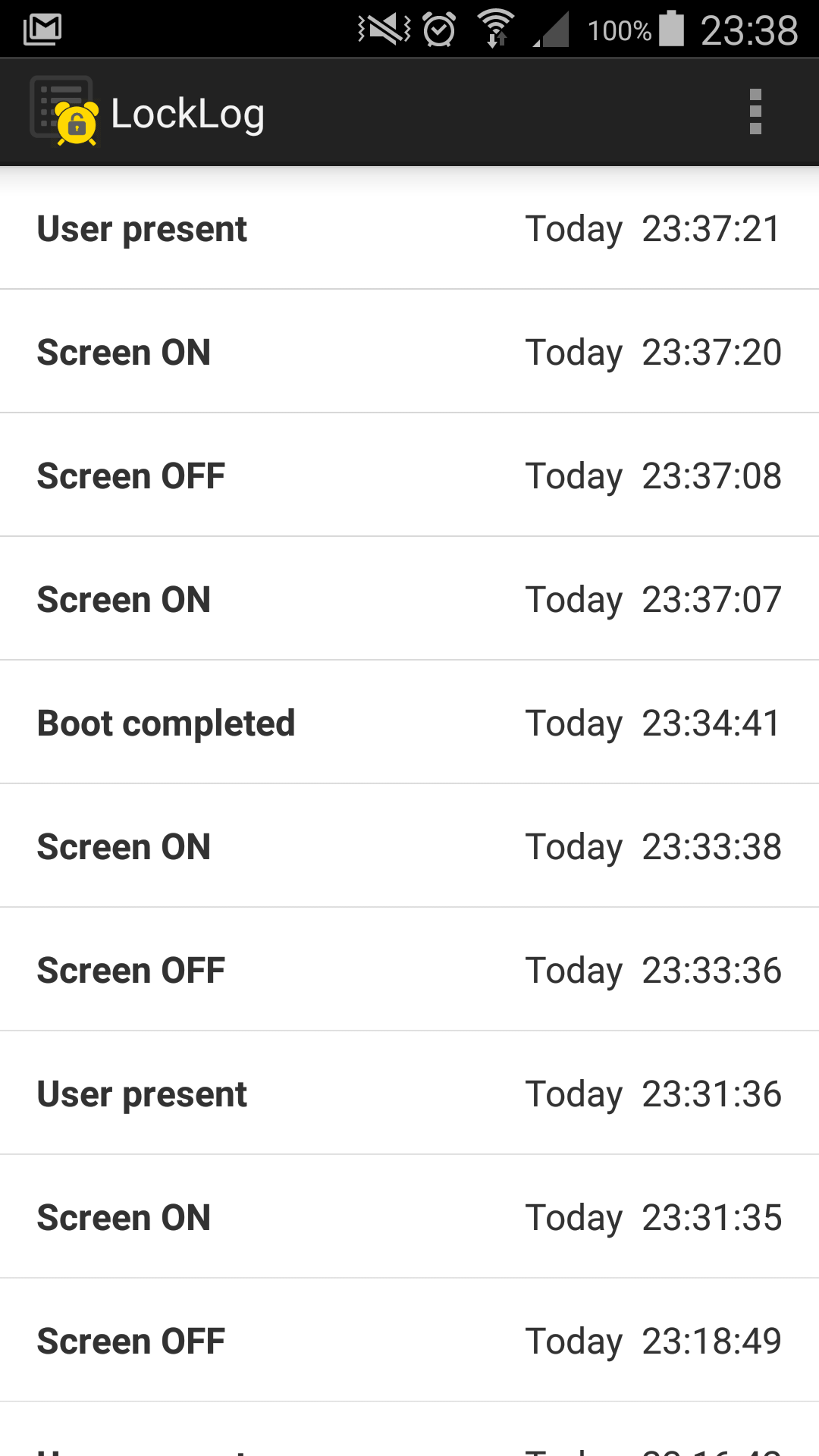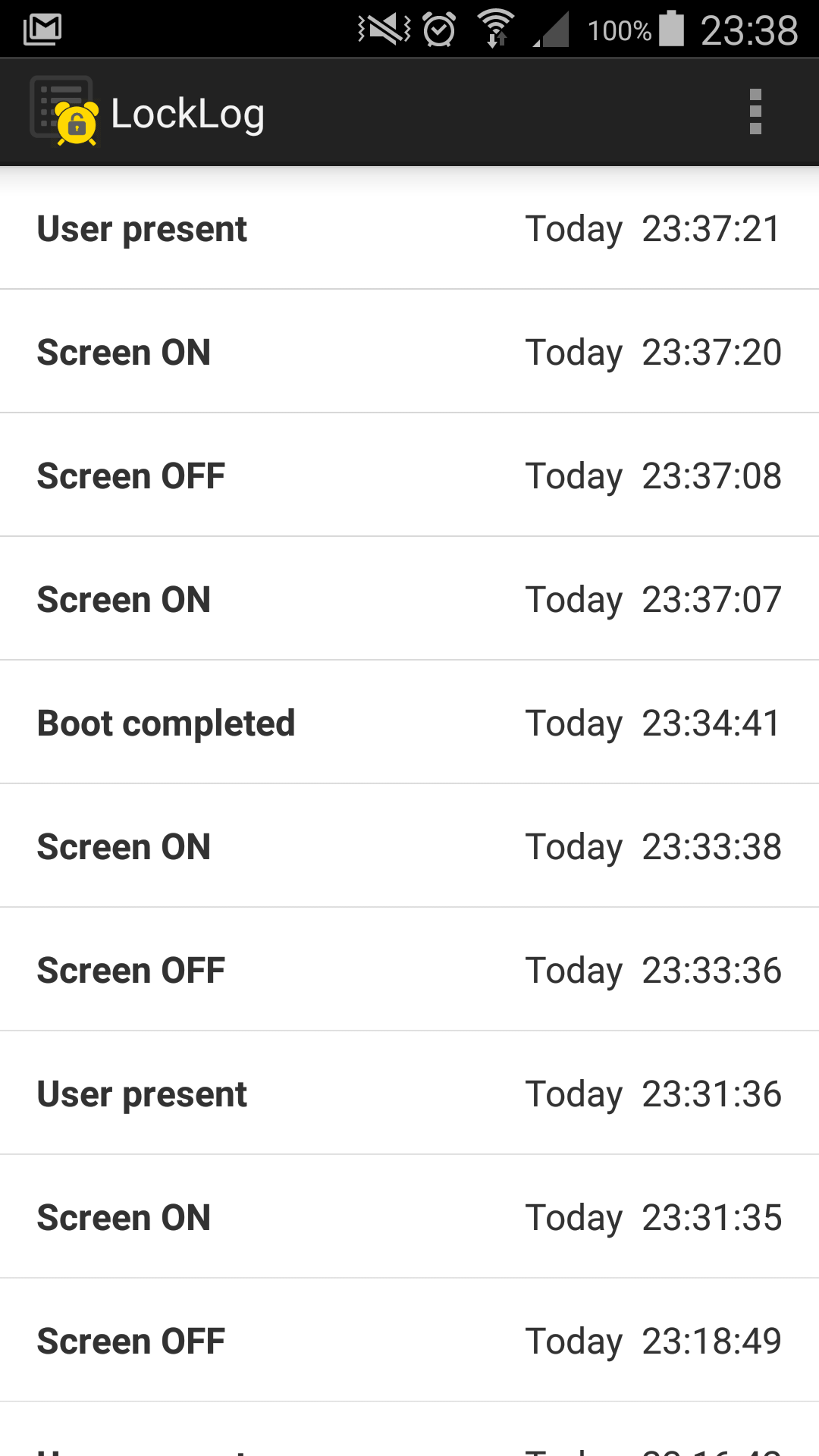 Permissions
RECEIVE_BOOT_COMPLETED

to start the listening service
INTERNET

to display a banner
Privacy Policy
LockLog does not store or transmit any user data.
Releases
LockLog 1.0.0
Size: 162608 B
MD5: 73cec646aaae2023fa02a94d161873f0
SHA1: f7970b5a54d8e33ee1706845696cdb6e28fd8aa3